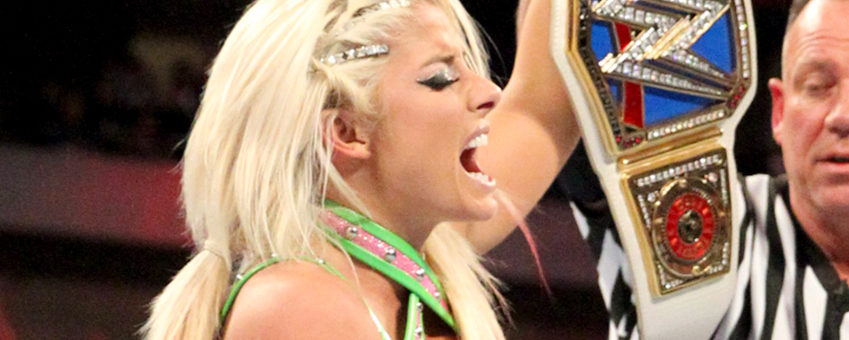 You know Alexa Bliss was the first Superstar to win the Raw and SmackDown Women's Championships, but here are five things about The Goddess that you didn't know.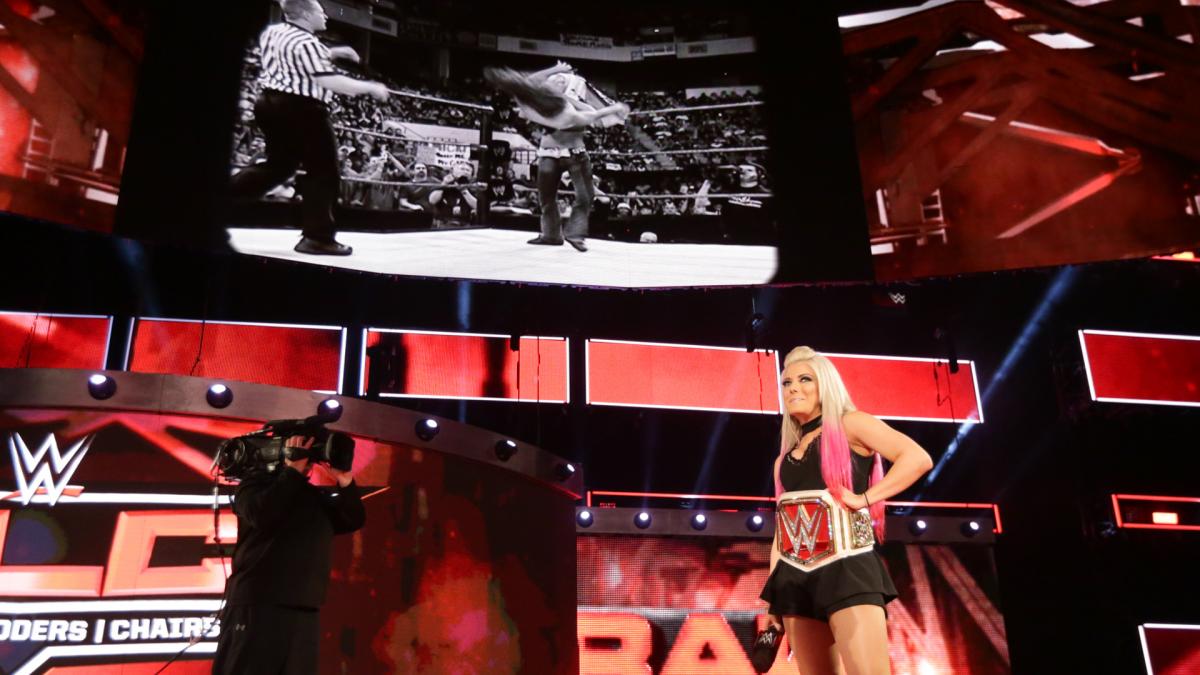 How will Alexa Bliss, The Miz and "The Bar" handle defeat to SmackDown LIVE?

Despite Raw's impressive showing last night, four of Team Red's most boastful Superstars — Intercontinental Champion The Miz, Raw Women's Champion Alexa Bliss and Raw Tag Team Champions Cesaro & Sheamus — were momentarily silenced by U.S. Champion Baron Corbin, SmackDown Women's Champion Charlotte Flair and SmackDown Tag Team Champions The Usos, respectively.

Although Team Red ultimately won the night, those losses had to sting. How will The A-Lister, Little Miss Bliss and "The Bar" respond to these disappointing defeats?
SmackDown Women's Champion Charlotte Flair def. Raw Women's Champion Alexa Bliss

Charlotte Flair's SmackDown Women's Championship victory this past Tuesday on SmackDown LIVE brought not only a new matchup to Survivor Series, but also a battle between, arguably, 2017's two most dominant female Superstars.

It should come as no surprise then that a big fight feel filled the air in Houston's Toyota Center as the only two women to ever hold both the Raw and SmackDown Women's Titles squared off in head-to-head competition.

Flair immediately used her size and strength advantages to take control. Bliss was not afraid, though, turning the tides by viciously dropping Charlotte to the floor two separate times. Little Miss Bliss' attacks were continuous, giving Flair no breathing room whatsoever (that guillotine, anyone?) and having an answer for every comeback The Queen attempted to mount.

Flair was finally able to get back into the contest with a desperation powerbomb that evened the playing field. From there, the two busted out their best with Five Feet of Fury kicking out of Natural Selection and avoiding a picture-perfect moonsault. Flair escaped defeat from Bliss' signature DDT by getting her foot on the bottom rope just in the nick of time.

The SmackDown Women's Champion powered on, despite her ribs having been brutalized throughout the duration of the contest. She connected with a jaw breaking kick to Bliss' face before locking in the Figure-Eight Leglock for the win to give SmackDown a 3-2 advantage on the scorecard.

Typically, deities outrank royal figures. On this night, however, The Goddess bowed down to The Queen.
Bliss, meet Flair.

Alexa Bliss' month of preparation for SmackDown Women's Champion Natalya went out the window after Charlotte Flair dethroned The Queen of Harts as Team Blue's titleholder, setting up a Champion vs. Champion Match at Survivor Series between the only two Superstars to hold the Women's Titles of both brands.

Alexa's story as Raw Women's Champion is well known by this point: After starting the year as SmackDown Women's Champion, she moved to the red side in the Superstar Shake-up and held down the fort for the most of 2017, denying challengers such as Bayley, Sasha Banks, Nia Jax and Mickie James.

Charlotte, on the other hand, has been in the unfamiliar position of chasing a title for most of this year: After losing the Raw Women's Title to Bayley in January, she came to SmackDown LIVE in the Superstar Shake-up and found Team Blue's top prize to be just beyond her grasp. She had even been set to compete on the Women's Survivor Series team after defeating Natalya by disqualification — but not winning the title — at WWE Hell in a Cell.

However, a last-minute ruling by SmackDown Commissioner Shane McMahon gave The Nature Girl one more opportunity at the title, and Charlotte did not disappoint, defeating Natalya to win her first SmackDown Women's Championship. The emotional victory prompted a celebration with her father, Ric Flair, who made a surprise appearance — his first after a major health scare — to congratulate his daughter.

With her classically flippant attitude toward her challengers, Alexa is likely unimpressed by this comeback, which, in fairness, is the same song she's been singing for a while now: After WWE TLC, the Raw Talk panel floated the idea about what would happen if Alexa were to face Charlotte, and "The Goddess of WWE" was dismissive at best. That attitude certainly reflects her skills as champion, but now, it's a response she can no longer afford.

Tune in to Survivor Series to see which woman will claim victory in the head-to-head competition for brand supremacy, streaming live on the award-winning WWE Network this Sunday at a special start time of 7 ET/4 PT.
Will Raw's titleholders still be standing tall for the Champion vs. Champion Match at Survivor Series?
Last week, both Miz and Alexa Bliss were forced to defend their titles, even though they are scheduled to face SmackDown's champions at Survivor Series. In addition, the WWE Universe found out on Thursday that WWE Champion Jinder Mahal will put his title on the line against AJ Styles this Tuesday on SmackDown LIVE.

Translation: No titleholder's championship reign is secure between now and Sunday, Nov. 19. But who, if anyone, will fall from their place of glory?

Don't miss Raw, Monday night at 8/7 C on USA Network.
Raw Women's Champion Alexa Bliss def. Mickie James

Alexa still holds that distinction despite the all-world efforts of James, who (in a stroke of irony) was originally brought back into the fold as Alexa's ally during Little Miss Bliss' days as SmackDown Women's Champion. That gave the challenger some familiarity with the champion's move set, and her veteran abilities quickly showed that Alexa might have bitten off more than she could chew when she tried to frame James' veteran status as an old lady trying to relive her glory days. James' three consecutive kip-ups each time Alexa slammed her onto the mat were certainly a far cry from geriatric, to say nothing of the savage elbows and pinpoint kicks that James thought would carry her to Title No. 7.

What Mickie perhaps didn't count on was that Alexa would resort to dirty tactics, but the champ did just that, nearly yanking James' arm out of its socket before focusing exclusively on a torturous array of shoulder submissions. Despite being clearly hampered by the injury, James transitioned seamlessly to using both her educated feet and her good arm, pausing only occasionally for a high-risk maneuver like a top-rope dropkick.
The bout got so intense that the WWE Universe thought for a moment that tables were going to get involved. But inches from the brink, it took only one quick sequence by Bliss — yanking Mickie face-first into the turnbuckle and striking with a DDT — to put the match away. And even though an emotional James could barely hold back her tears in a post-match interview, she promised the WWE Universe this wouldn't be the last time she contended for a Women's Title. It's tough not to believe her; As the chant goes, she's still got it.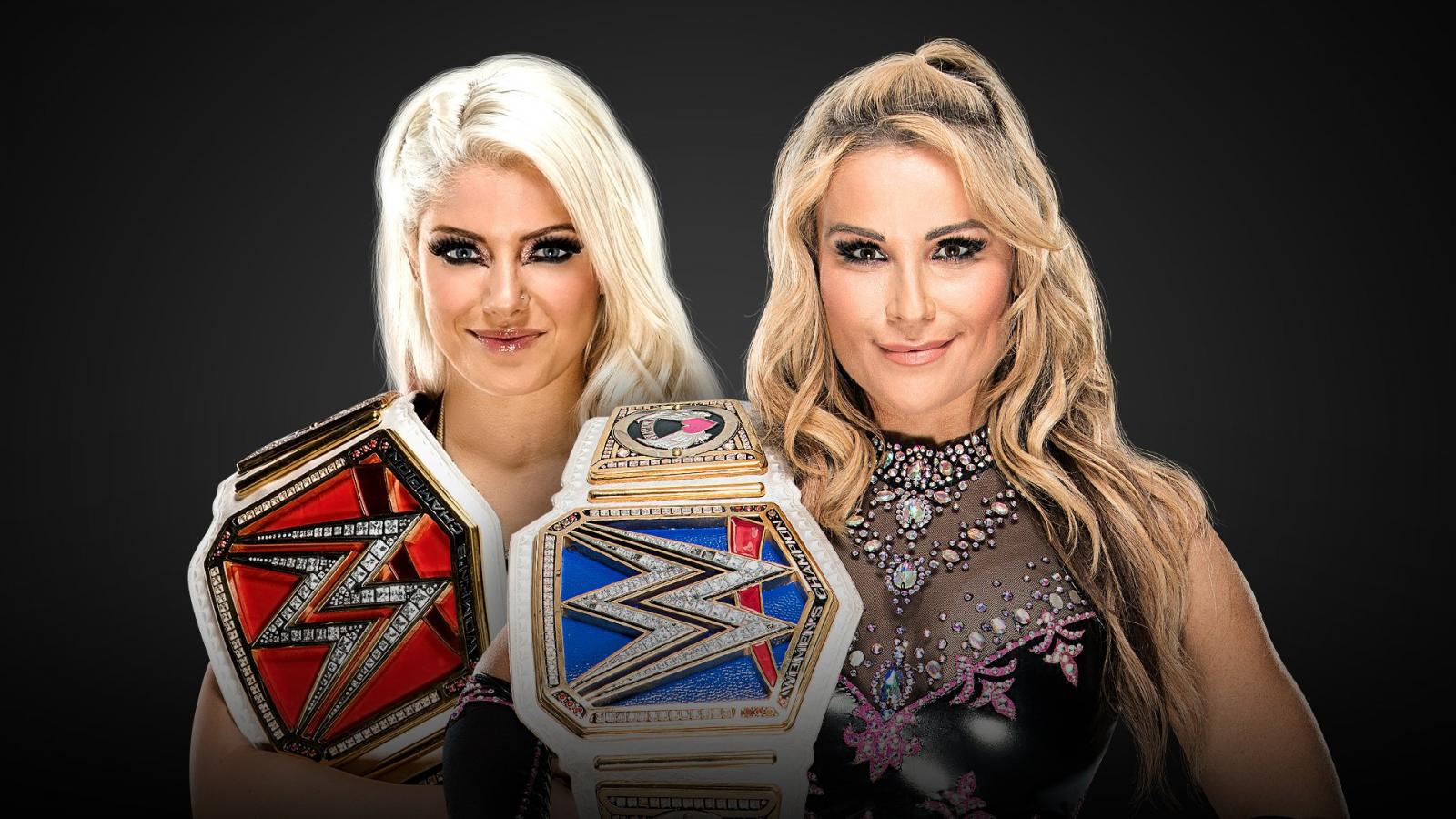 The WWE Universe will witness history at WWE Survivor Series when, for the first time ever, the Raw Women's Champion and SmackDown Women's Champion collide, as Team Red's Alexa Bliss squares off against Team Blue's Natalya in a battle for brand supremacy. To quote Stephanie McMahon's theme song, "Welcome to the Queendom."

In lieu of WWE Survivor Series being the night brand supremacy is decided, Bliss and Natalya will face off in a contest to see which brand's Women's division is best. The "goddess" of WWE and Queen of Black Harts squared off during Little Miss Bliss' time on SmackDown LIVE, but Bliss has ascended to a completely new level of confidence and skill since being drafted to Raw earlier this year.

Will Alexa's monumental 2017 continue with a victory in this historic contest? Or, will Natalya's experience prove to be vital in establishing her as the top titleholder in this Champion vs. Champion showdown on the 30th anniversary of WWE Survivor Series? Find out at WWE Survivor Series, streaming live on WWE Network on Sunday, Nov. 19, at 7 ET/4 PT.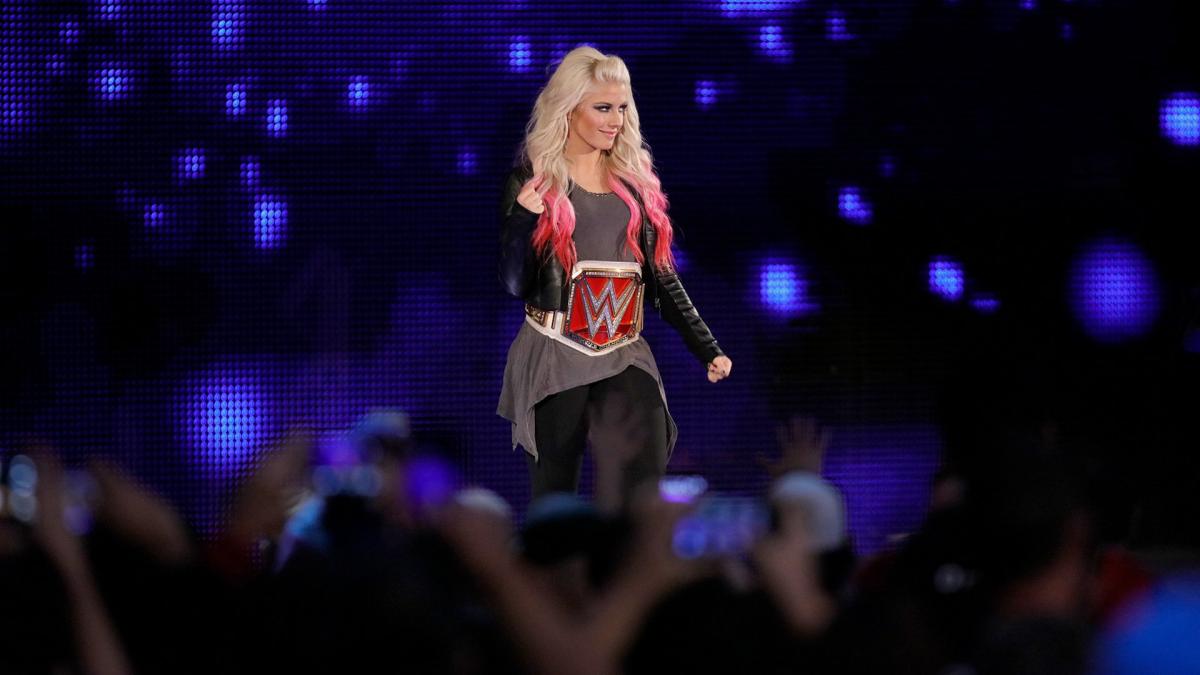 Mickie James confronted Raw Women's Champion Alexa Bliss
Does Alexa Bliss deserve more respect than she gets? By any measure, the self-dubbed "Goddess" of WWE has been a successful Raw Women's Champion. Dominant, even. And with SmackDown Women's Champion Natalya lying in wait at WWE Survivor Series, Alexa has the opportunity to claim cross-brand supremacy.

But Bliss found herself uncharacteristically riled up by the audience's refusal to tell her "You deserve it," as the WWE Universe instead poured out their adulation for Mickie James after her heartfelt effort against Bliss in their WWE TLC title bout. When the audience still refrained from giving Bliss her props, the six-time Women's Champion James arrived to plant Bliss with a pitch-perfect DDT — the only thing, Mickie said, Alexa truly deserved.